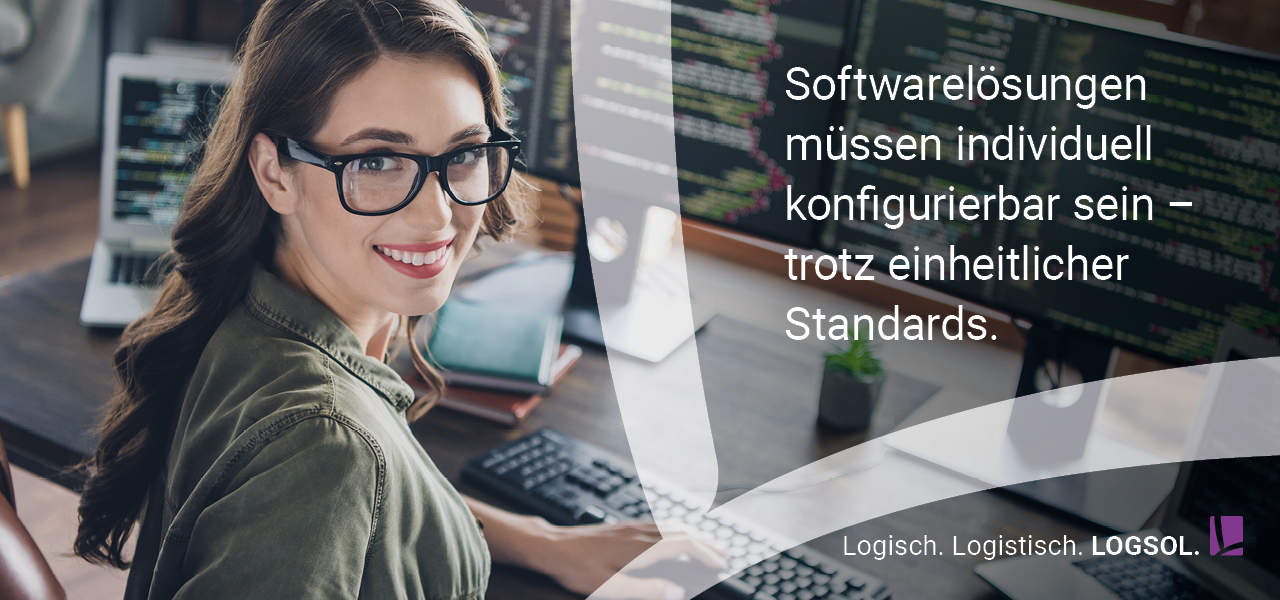 LOGSOL software solutions for your logistics
Cloud solutions for logistics: With our BinMan®, RampMan® and RoutMan® products, we offer software solutions for specific challenges in intralogistics and along the supply chain.
ISMS certification according to ISO/IEC 27001:2013
Are your sensitive data, information & processes protected? Benefit from our experience from our own ISO/IEC 27001:2017 certification process and get comprehensive advice from LOGSOL's team of experts.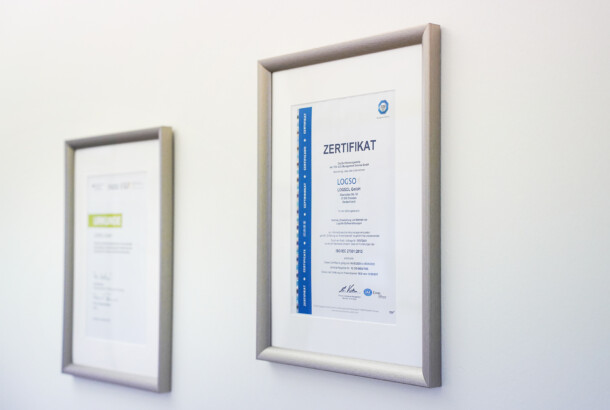 Procedure in the software development process
Design
Requirements analysis (specifications) and review of the current status
Definition of possible software adaptations (interfaces, functions, usability)
Development of business and IT concepts
Process consulting/development of the target process flow
User Experience and Software Ergonomics
Build
Programming according to defined specifications
Test-driven development according to the principles of agile software development
Userinterface-Deployment
Secure thinking
Development according to OWASP, sonarqube/sonarlint for supervision/monitoring of coding guidelines
Test
Multi-stage test procedures for quality assurance (automated tests, source code tests, internal functional tests, application test runs)
Recording of possible additional expansion potentials and elimination of any weak points
Standardized change request (CR) procedure
Quality Gate Management
Roll-out
Commissioning
Initial import of master data
Activation of user accounts incl. integration of the rights concept
Extensive application training (train-the-trainer)
Migration and Cut-Over
Hypercare Support
Operation
Context-based online help and customer support on demand
Worldwide 99.9% availability
BS ISO/IEC 27001:2017 for IaaS, PaaS and SaaS
PCI DSS Compliance, ISAE Type 2, DIN EN ISO 50001:2011, ISO 9001:2015 for IaaS
24/7 monitoring of the server and application
Daily incremental backups and weekly full backups (RTO 4h | RPO 24h)
Arrange a consultation appointment for your logistics software now!
For all questions around the topic logistics software I am at your disposal with pleasure!
LOGSOL Software Standards
As individual as our software solutions are tailored to the individual challenges in logistics, they all meet uniform standards that ensure the best possible user experience, security and stability.
User-friendliness
Anwenderfreundlichkeit
Intuitive Bedienung/Usability für kurze Einarbeitungszeiten
Übersichtliche, ausgereifte Nutzeroberflächen
Flexible Spracheinstellungen
Online Wiki und Help-Center
Grafische Anpassungen an Corporate Designrichtlinien möglich (im Rahmen einer Individualprogrammierung)
Data and information security
High security standards – certified according to ISO/IEC 27001:2017
Regular security updates
User-side SSL encryption (AES-128)
Certified data center (including PCI DSS, BS ISO/IEC 27001/2013)
Back-up and recovery plan (RTO max. 4 h; RPO max. 24 h)
German server locations on applicable data protection regulations*
Integration and operation
Design, programming/implementation and customer support from a single source (standard) interfaces
Customizing and individual developments
24/7 monitoring
Contact person:inside even after successful go-live
Service and training
Experienced contact persons with logistics know-how
Flexible service and support (service times, languages, etc.)
Train-the-trainer and application training (online and on-site)
Worldwide specification workshops at the customer
Software as a Service (SaaS)
Browser-based software (no installation, ready to go)
Uniform data sets across the entire supply chain
Free updates
Availability independent of time and place
Flexible billing/pricing model