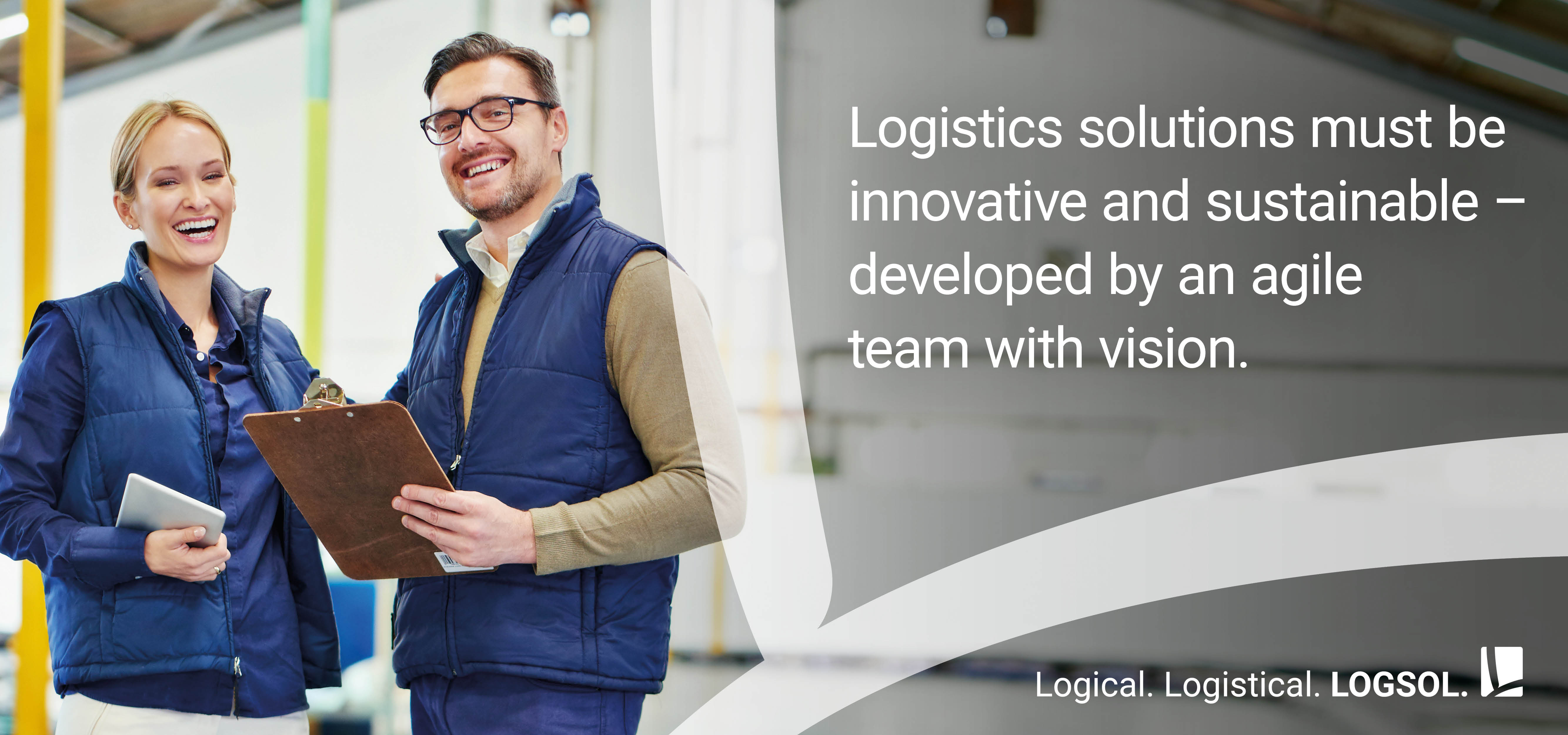 Logistics and factory planning
Lean processes and standardized workflows for waste-free work – LOGSOL develops practical solutions for intralogistics and along the supply chain: from the preliminary analysis and planning through to simulation and implementation.
Our approach to logistics and factory planning
Defining the project
Together with you, we create a coherent foundation for your project and consider logistical challenges, business developments, and goals set. We coordinate closely to define work packages and milestones. We draw up a roadmap for your individual project before the project starts. You can use this to realistically assess project potentials and chances of success.
Analysis
LOGSOL starts every project with an analysis. We gain a comprehensive understanding of your processes, create a standardized database, and consider the conditions on site. This lays the foundation for all further planning steps.
Planning
Our team of experts draws up various concepts in the rough planning phase. With the help of qualitative and quantitative evaluation criteria, a preferred variant is derived collaboratively. This will be developed further in the detailed planning phase.
Simulation
If the preferred variant is subject to particularly dynamic influences or if it is very complex, then the limitations of analytical methods quickly become evident. In order to realistically assess feasibility, we create a simulation model of the planned solution.
Realization
We support you in tendering and procurement of technology, in project management, IT integration, and commissioning – right through to the stable implementation of the process.
Arrange a consultation appointment for your logistics software now!
For all questions around the topic logistics and factory planning I am at your disposal with pleasure!
Here you can find our privacy policy